XPG microSDXC UHS-I cards with up to 512GB of capacity are made for those who live and breathe portable gaming. Sporting read speeds of up to 100MB/s and write speeds of up to 85MB/s, these Application Performance Class 2 (A2) cards provide instant gratification with fast access to your games.

● Download and Store More
● Fast Transfer Speeds
● Great for All Types of Portable Gaming Devices
● A2 Performance for Faster, Smoother Apps
Download and Store More
Take your pick from 128GB, 256GB, or 512GB cards. Regardless of which one you pick, you'll have expanded storage space for more downloadable content (DLC), downloadable games, and more.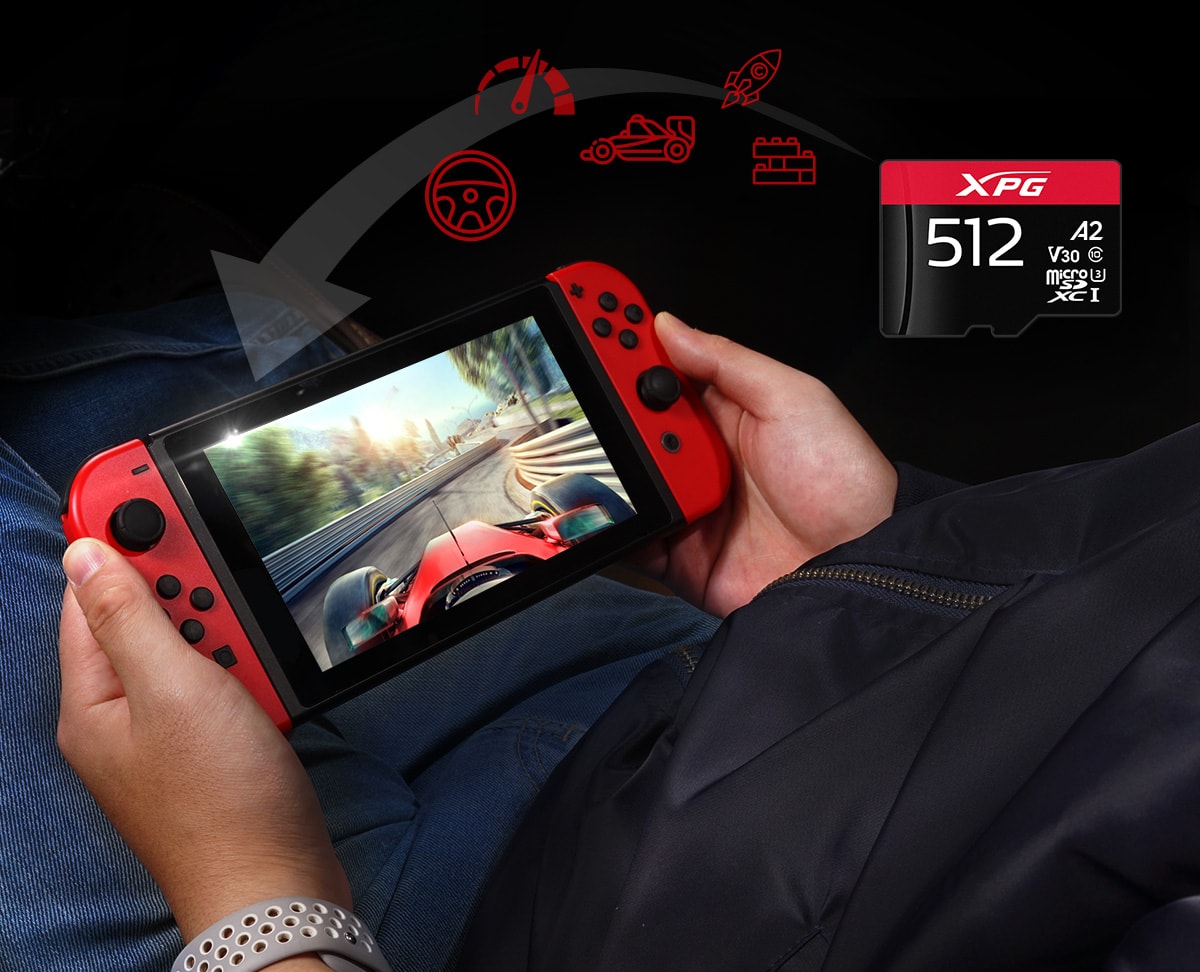 Fast Transfer Speeds
With read speeds of up to 100MB/s and write speeds of up to 85MB/s, download, install and start up games quickly.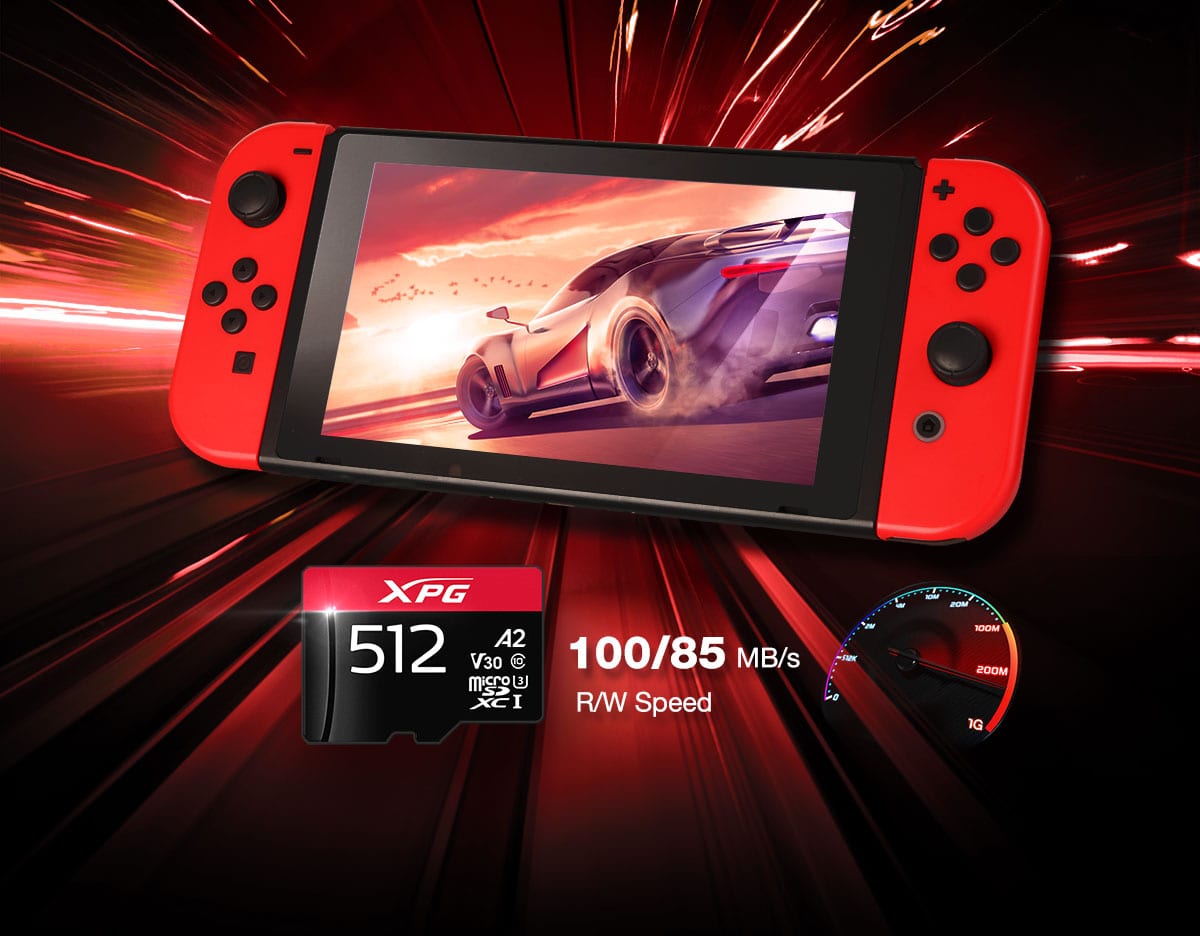 Great for All Types of Portable Gaming Devices
In addition to portable gaming devices like the Nintendo Switch™, XPG microSDXC UHS-I cards also help speed things up on smartphones, tablets, and VR devices.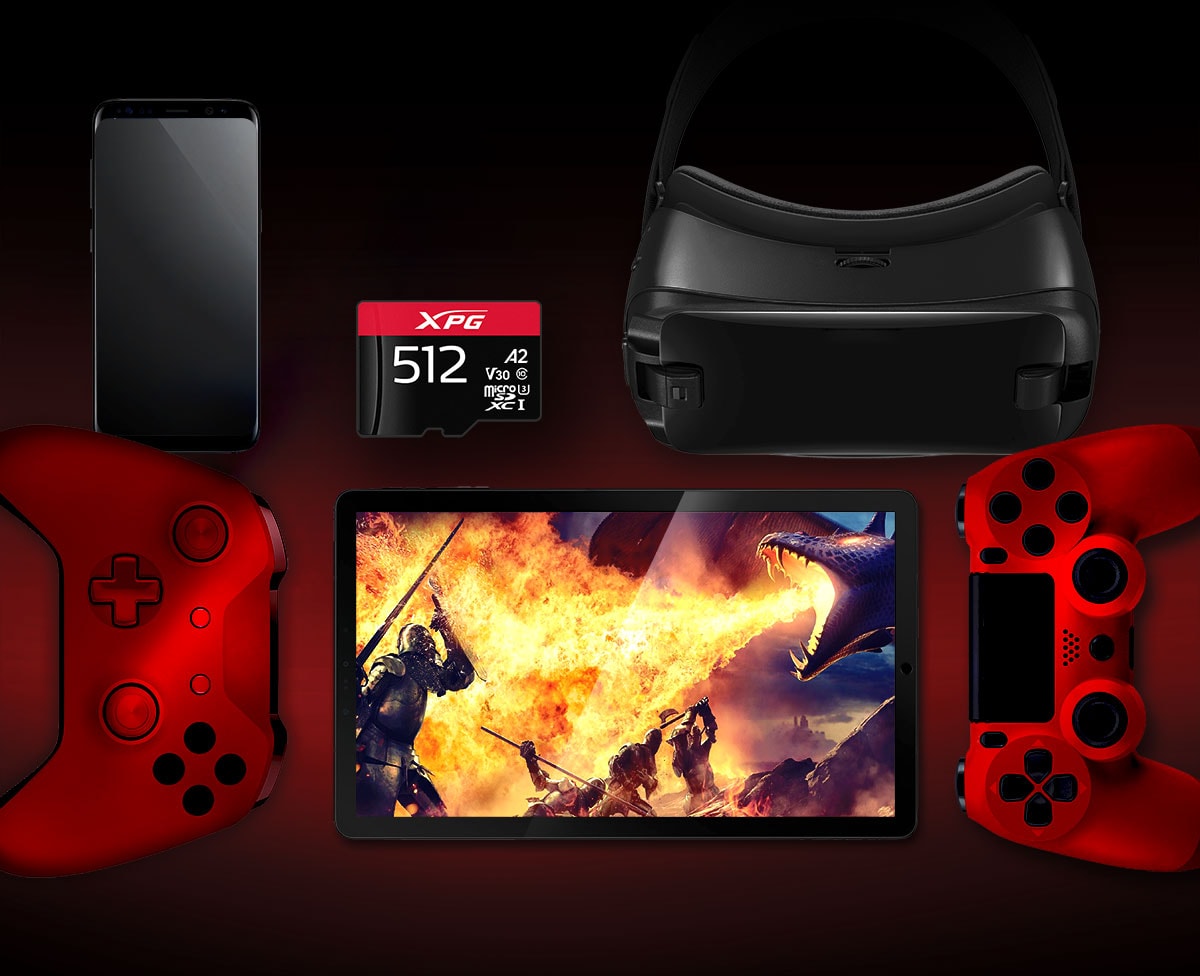 A2 Performance for Faster, Smoother Apps
These Application Performance Class 2 (A2) cards don't just speed up the gaming side of things, but also run Android apps faster. Android 6.0/7.0 users can use them as adoptable storage for additional internal storage needs and enjoy a more seamless app experience.

* A2 standard requirements :
1. Sequential transfer speed minimum of 10MB/s
2. Random read rate minimum of 4000 IOPS
3. Random write rate minimum of 2000 IOPS