The GAMMIX S11 M.2 2280 NVMe 1.3 SSD is our fastest SSD to date. It employs the extra-fast PCIe Gen3x4 interface and provides stunning R/W speeds of up to 3200/1700MB per second, outpacing SATA 6Gb/s by a huge margin. Implementing 2nd generation 64-layer 3D NAND flash, the S11 also features higher capacities and greater reliability than ever. The S11 is covered by a slim, cool black and red heatsink with the XPG logo which reduces the SSD's temperatures by up to 10°C for excellent cooling. With SLC Caching, a DRAM Cache Buffer, and LDPC ECC technologies, it maintains high speeds and data integrity during even the most intense gaming, rendering, overclocking, and other high demand applications.
Eye - Catching Heatsink for Excellent Cooling
A black XPG heatsink with red streamlined curves makes the GAMMIX S11 look attractive and aggressive. Compared to M.2 SSDs without a heatsink, the S11's temperature is lower by about 10°C for better cooling.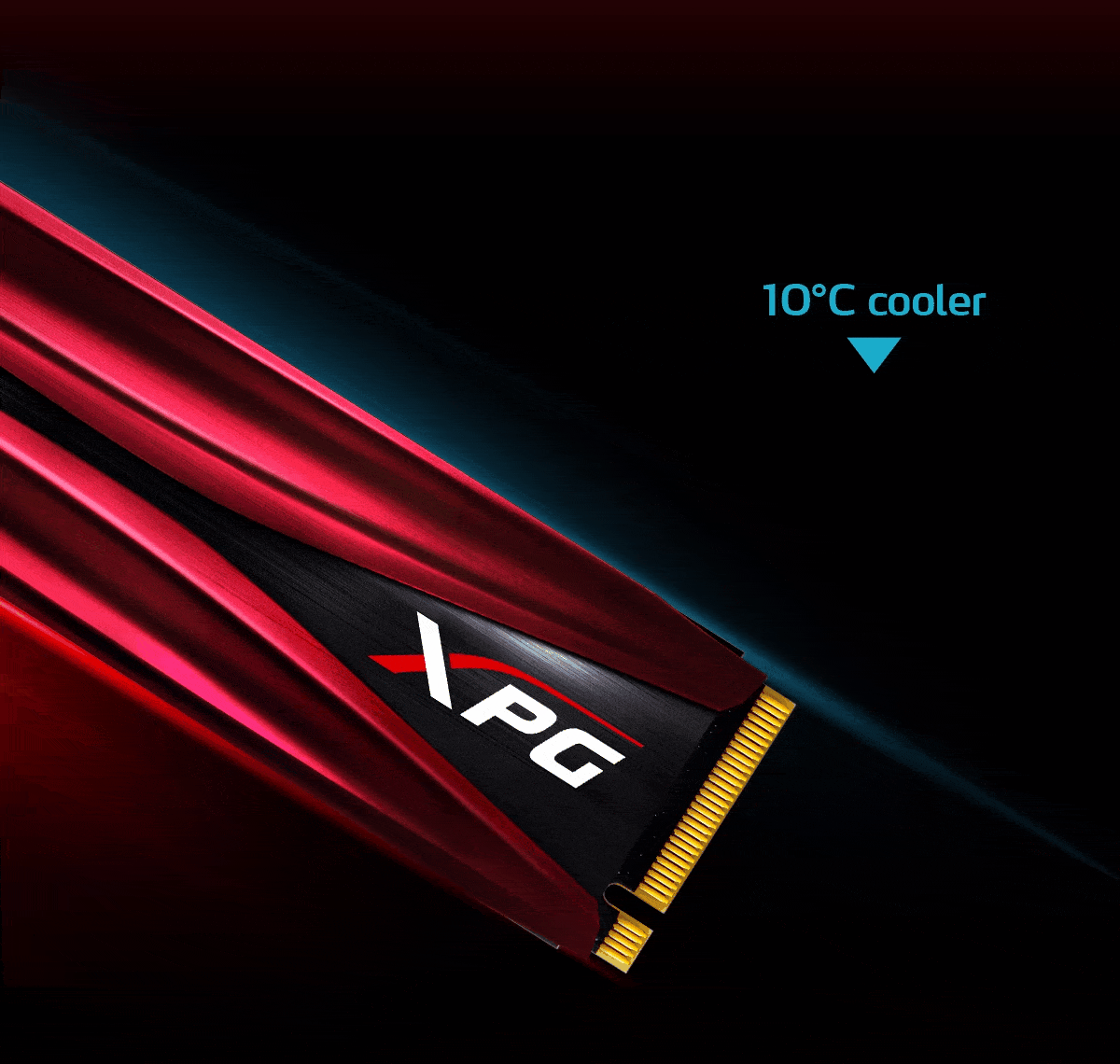 PCIe Gen3x4 - Breakthrough the Barrier of Speed
- Rapid PCIe Gen3x4 interface : read/write up to 3200/1700MB/s
- NVMe 1.3 supported
- 2nd Generation 64-layer 3D NAND Flash : Higher capacity, durability, and power efficiency
- M.2 2280 form factor : supports desktops with the latest Intel and AMD platforms
- Built for pros : ideal for gamers, PC enthusiasts, overclockers, and video rendering professionals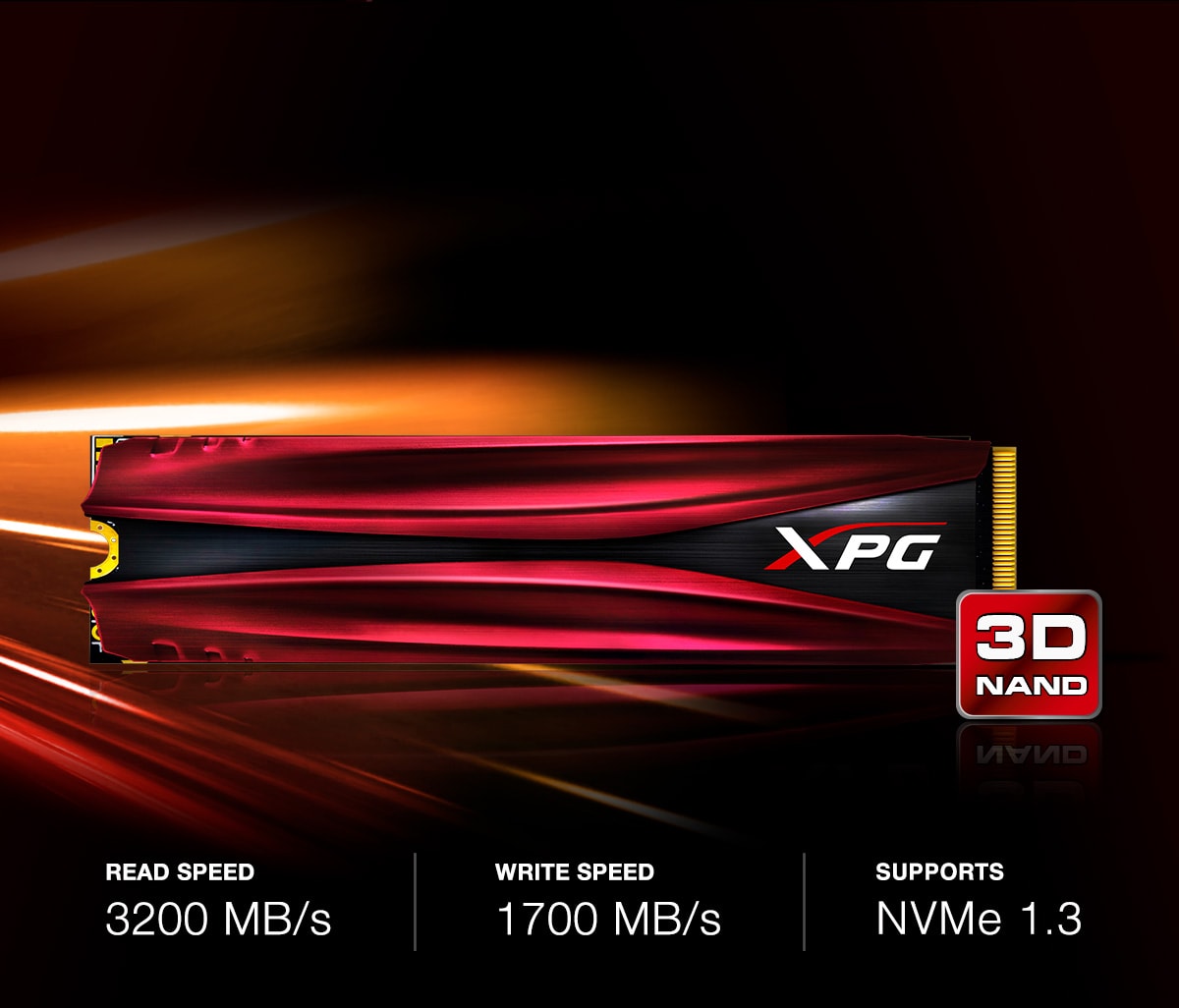 Faster Boot, Load, and Response - No More Long Waits!
Implementing a 32bit DRAM data bus, intelligent SLC Caching, and a DRAM cache buffer, the GAMMIX S11 can accelerate sequential and 4K random read/write speeds to shorten system response time, which is especially suitable for multimedia editing and gaming.
Supports LDPC ECC for Increased Data Integrity
The GAMMIX S11 supports LDPC (low density parity check) error correcting code technology to detect and fix a wider range of data errors for more accurate data transfers and a longer SSD lifespan.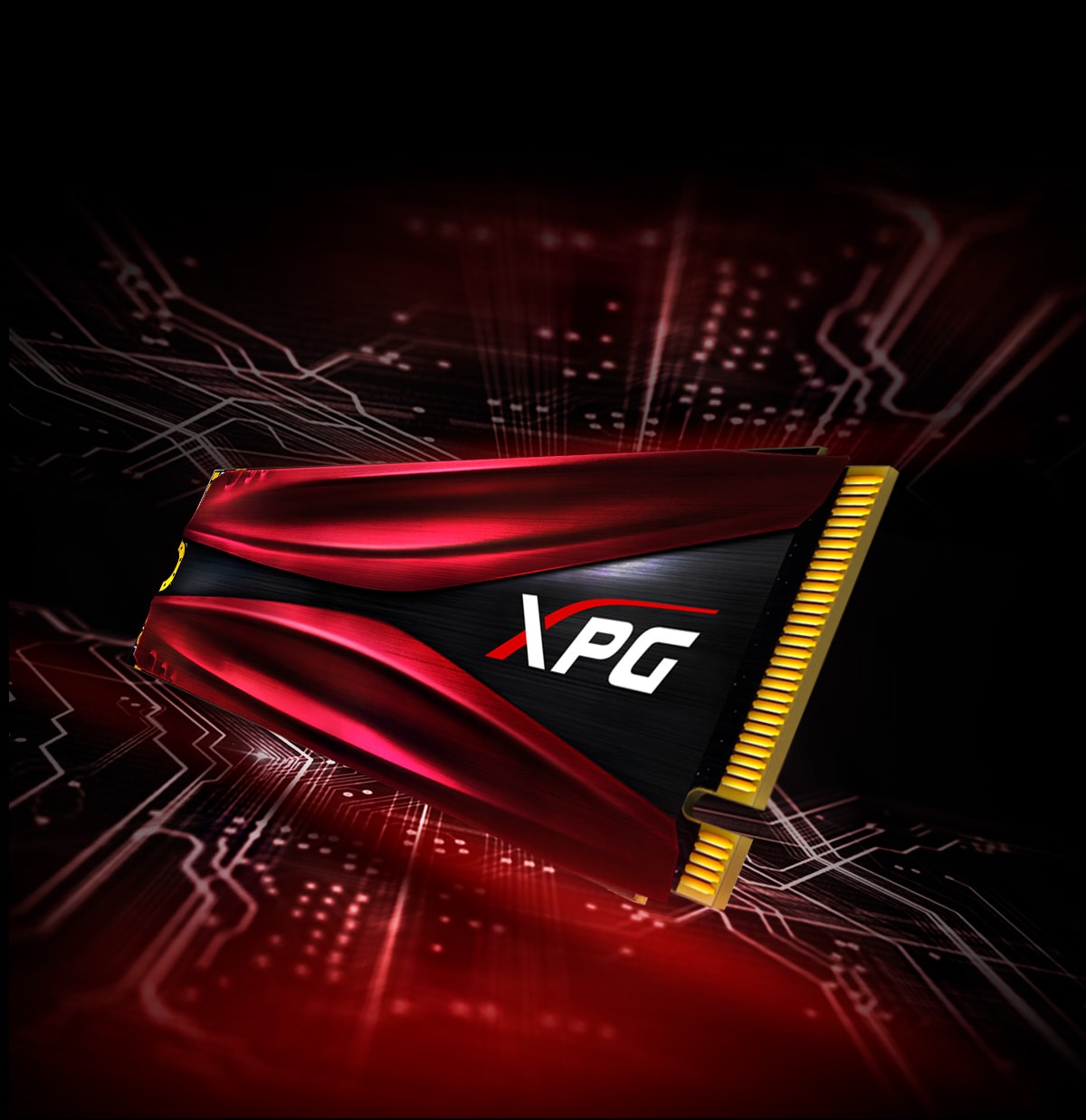 RAID Engine and Data Shaping for Improved Protection
By supporting RAID Engine and Data Shaping, the GAMMIX S11 ensures data integrity and delivers an extended SSD lifespan for longer-lasting stability.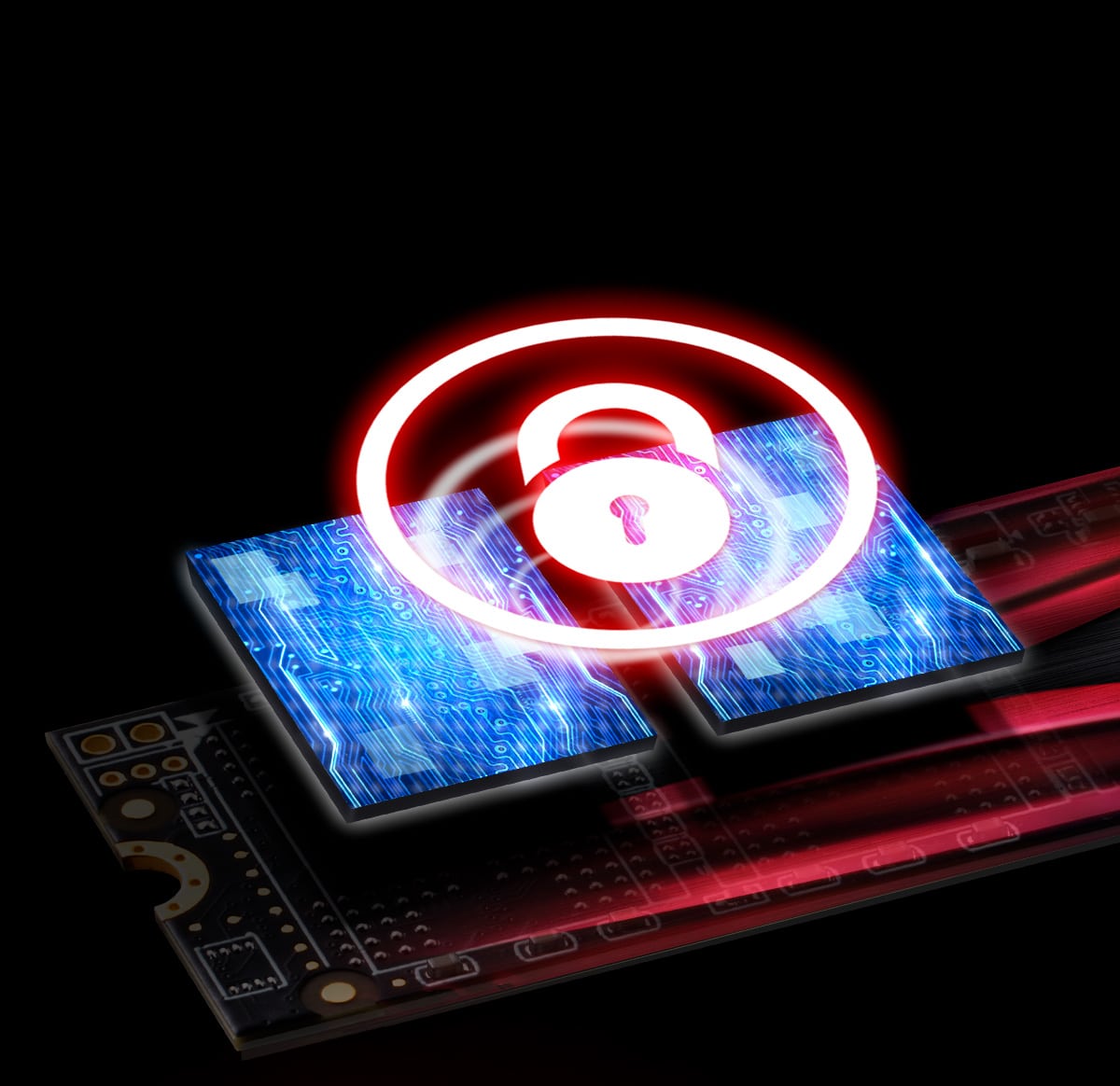 Backed by a 5-Year Warranty
Every component on the GAMMIX S11 passes meticulous screening, testing, and certification. The GAMMIX S11 ships with the comfort of a 5-year warranty.