The XPG GAIA is a compact yet powerful mini PC built around the Intel® NUC 9 Extreme Kit - Ghost Canyon. It also features XPG DRAM and award-winning 2TB SX8200 Pro SSD, adding up to deliver a versatile PC for gaming, content creation, and more.
Compact but Stylish
With a compact 5L form factor, the XPG GAIA will free up precious space on your desk or table and help keep things tidy.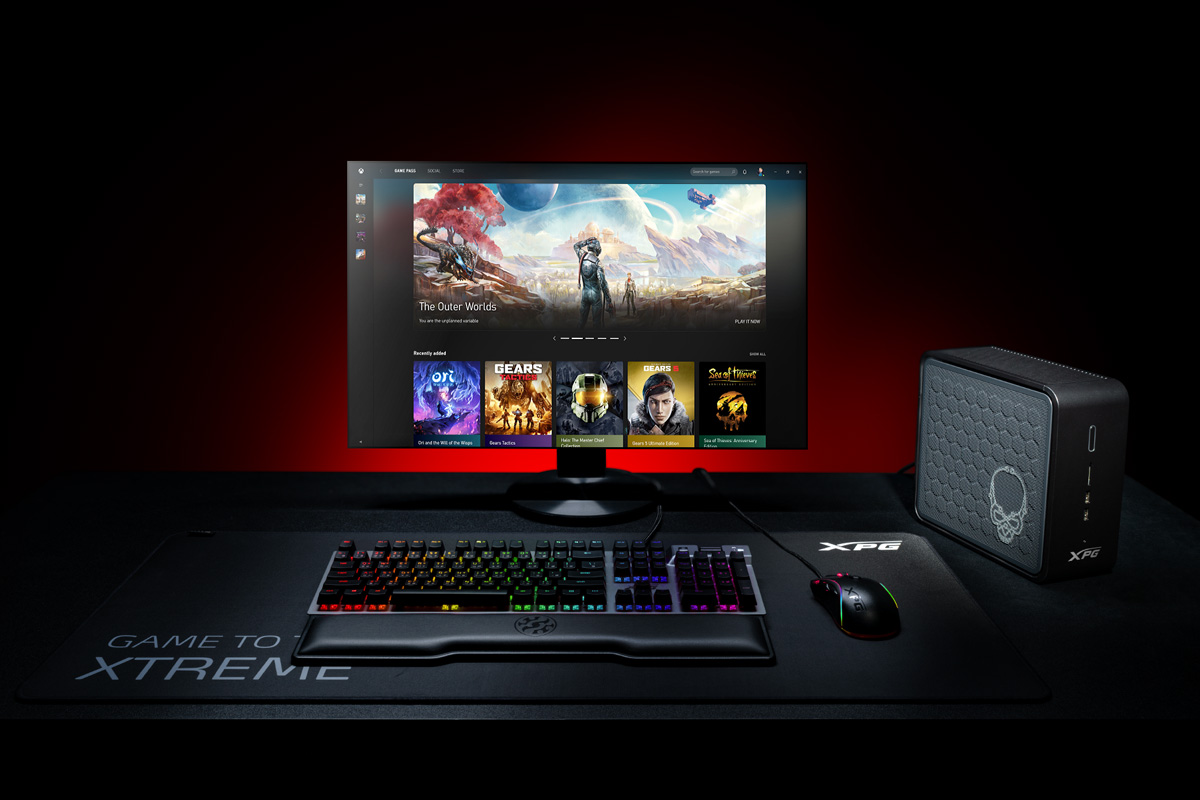 Module Design
Based on the Intel® NUC 9 Extreme Kit, XPG GAIA sports a modular design that makes installing components easy and free from cumbersome cables and wires.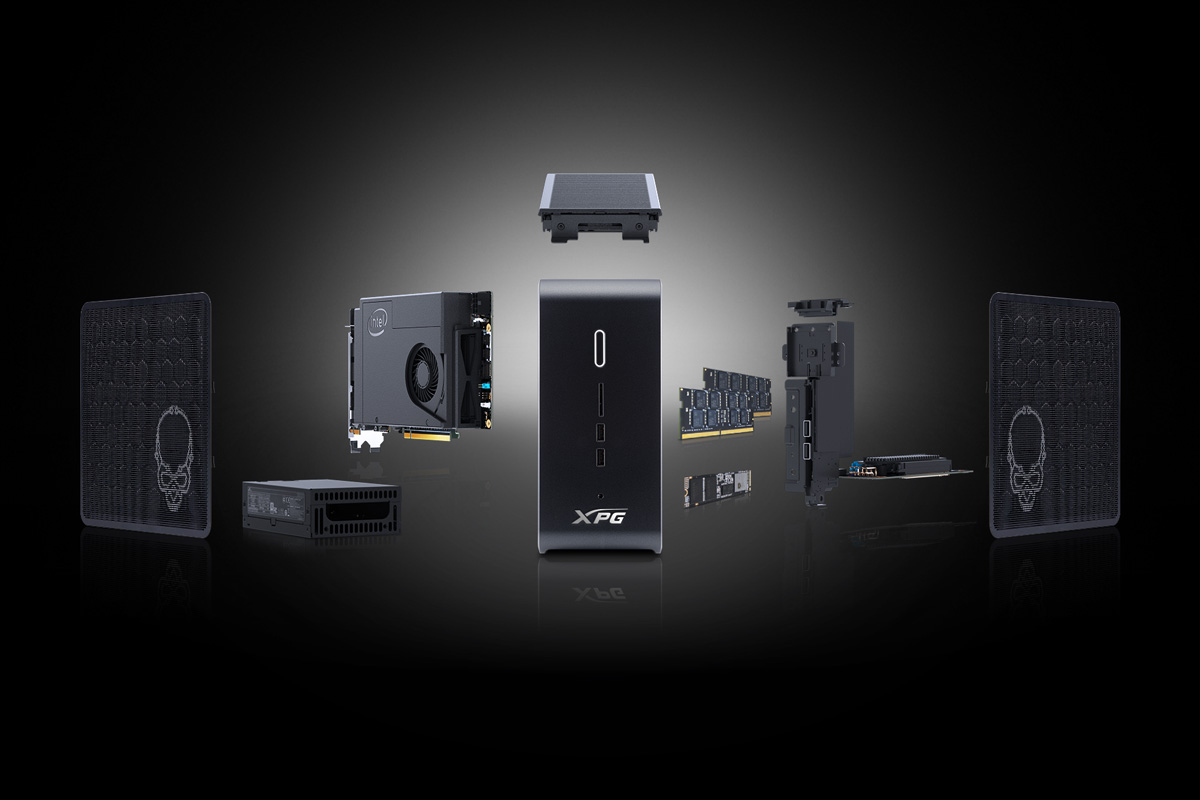 XPG in Its Blood
XPG GAIA is an XPG system through and through. Its 32GB XPG (2x16GB) 3200MHz DRAM provides ultimate stability and stunning speeds while also supporting Intel XMP 2.0 for hassle-free and stable overclocking without the need to go into BIOS. What's more, the XPG SX8200 Pro SSD offers sustained peak read/write speeds of up to 3500/3000 per second.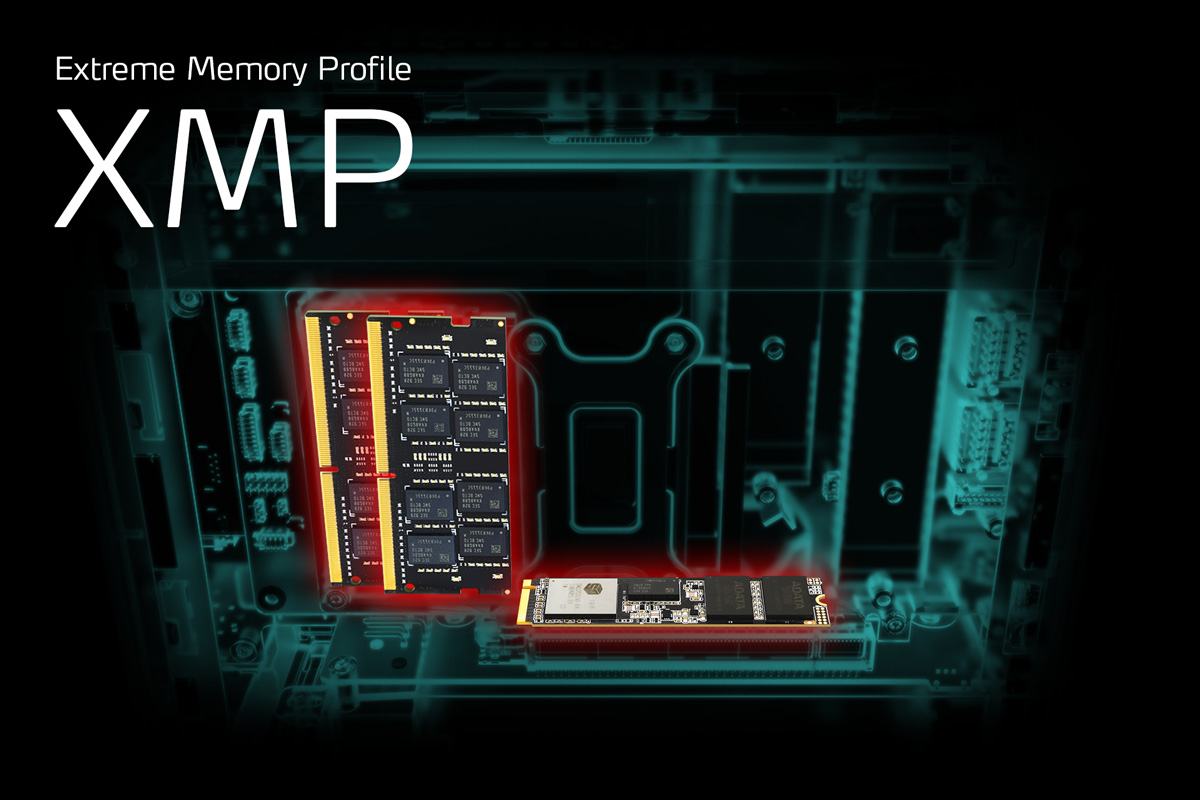 The Power from Within
XPG GAIA's delivers world-class performance from within. Its Intel™ Core i9-9980HK processor operates at up to 5.0GHz, features 8 cores, and 16 threads. It also generates less heat and consumes less power thanks to its low TDP of 45W. What's more, the XPG GAIA can be equipped with an additional graphics cards, up to 202mm, for expanded visual enjoyment.

* Specifications may vary depending on model and configurations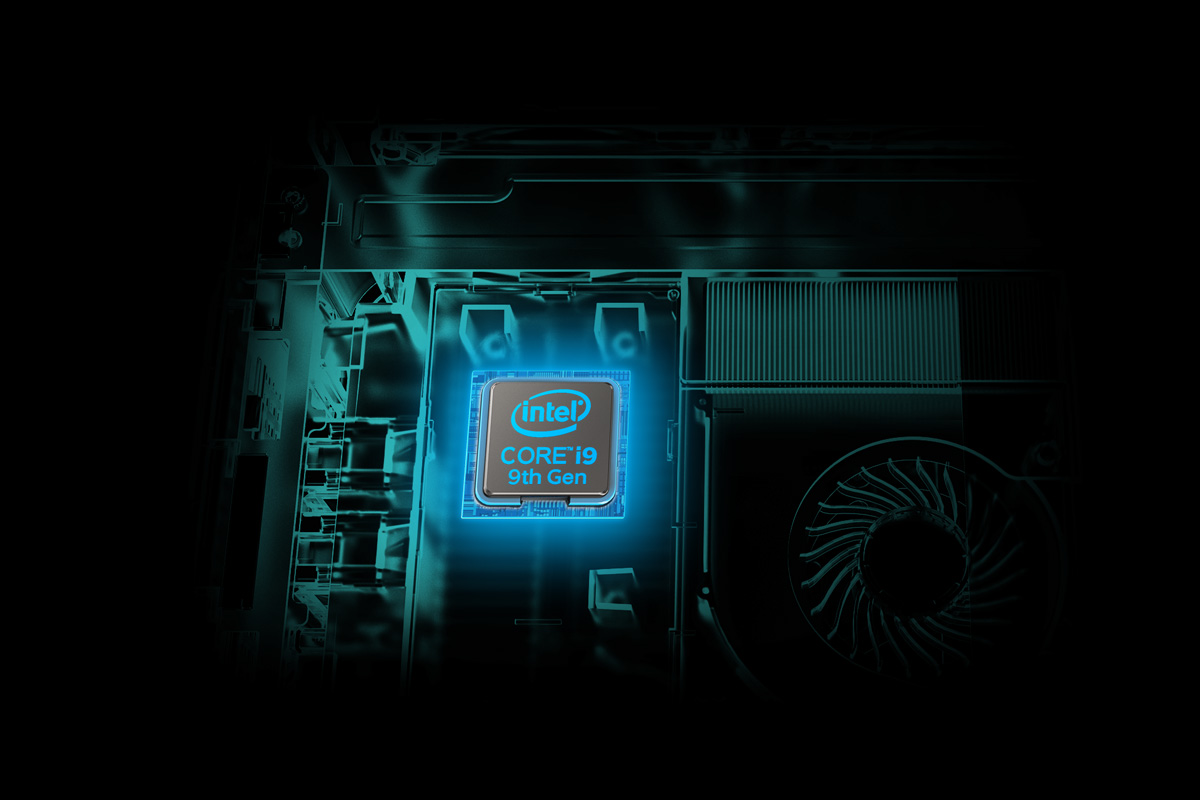 Wi-Fi 6 and Bluetooth 5.1
XPG GAIA utilizes an Intel® Wi-Fi 6 AX200 module to take advantage of Wi-Fi 6 and supports Bluetooth 5.1.

Bluetooth 5.1 - Brings a new "direction-finding" feature that allows the XPG GAIA to pinpoint the physical location of Bluetooth signals for increased stability.

Wi-Fi 6 -Allows routers to communicate with more devices at once and send data to multiple devices in the same broadcast with a wider transmission range.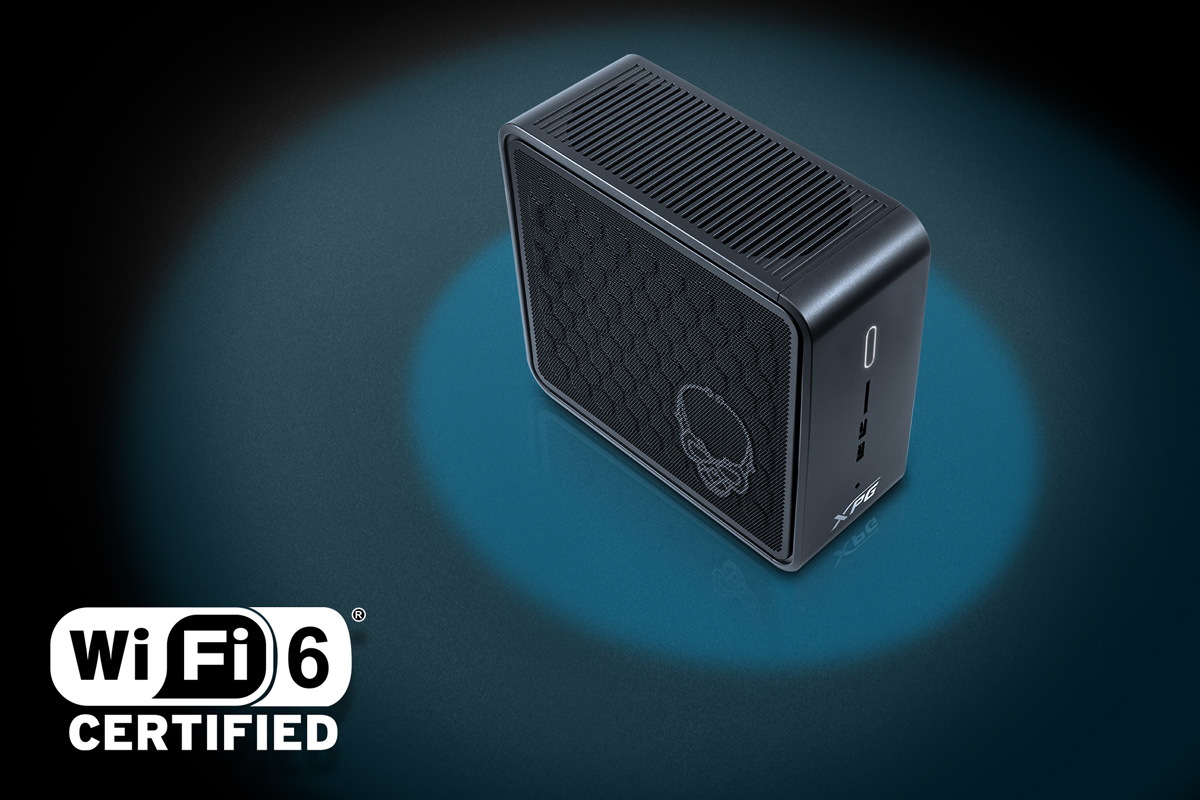 Excellent I/O Connectivity Including Thunderbolt™ 3
Versatile I/O connectivity, including Thunderbolt™ 3, delivers data transmission speeds of up to 40Gb/s and can connect with additional monitors and other external devices.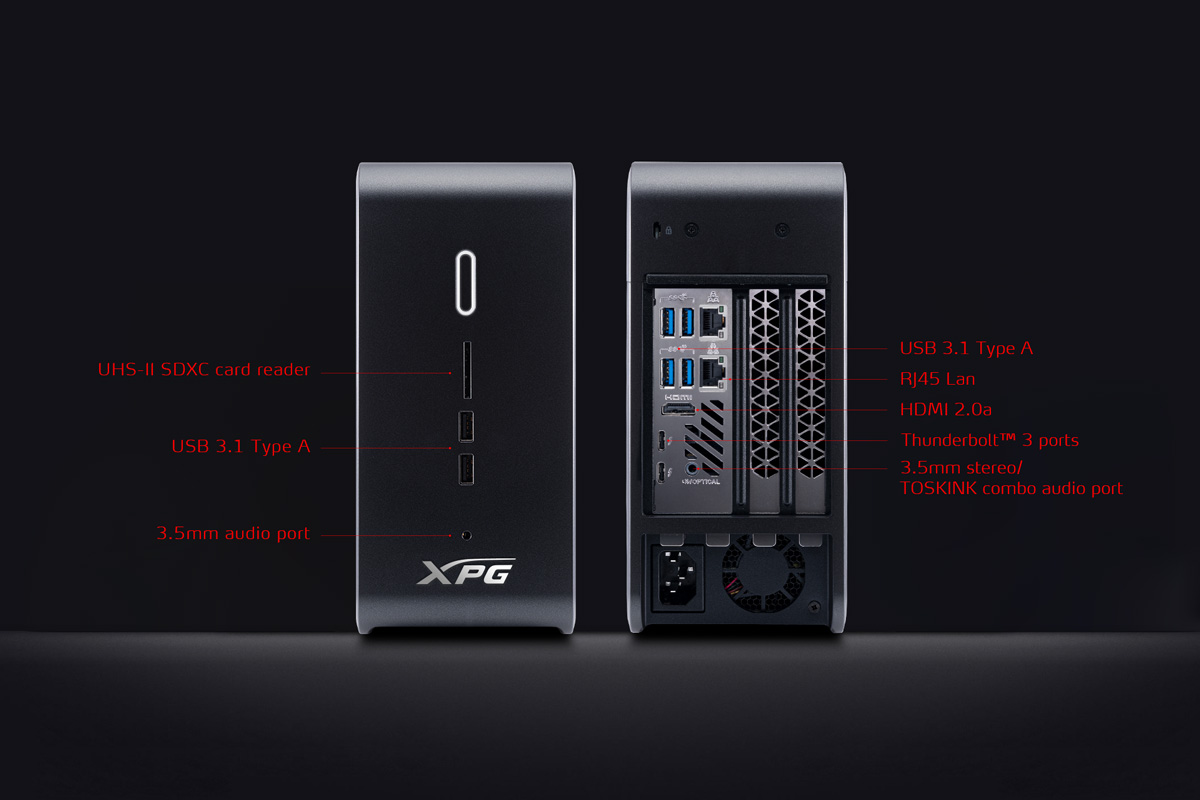 Optimized Airflow Design
Side panels made with mesh provide optimal thermal control and cooling that is superior to those found on notebook PCs.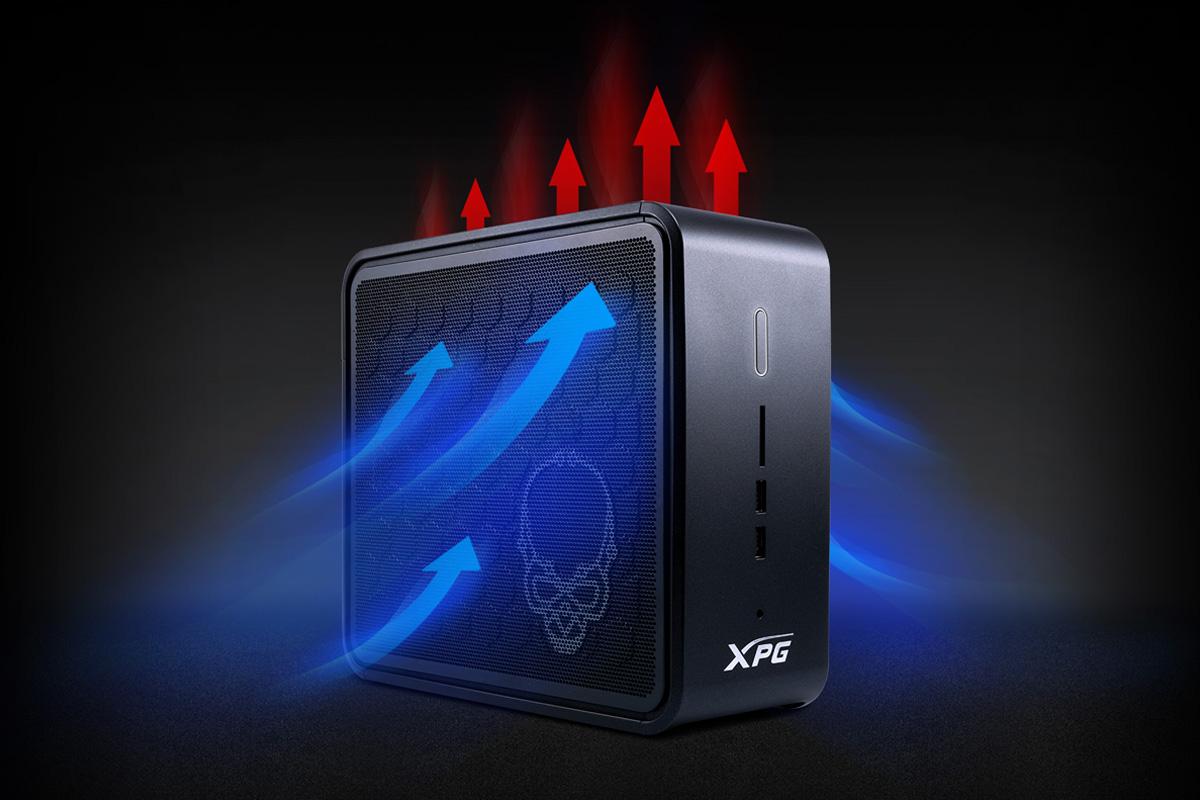 A Versatile PC for All Your Needs
With its compact size and great performance, the XPG GAIA is a jack of all trades, whether for gaming, content creation, home entertainment, or productivity.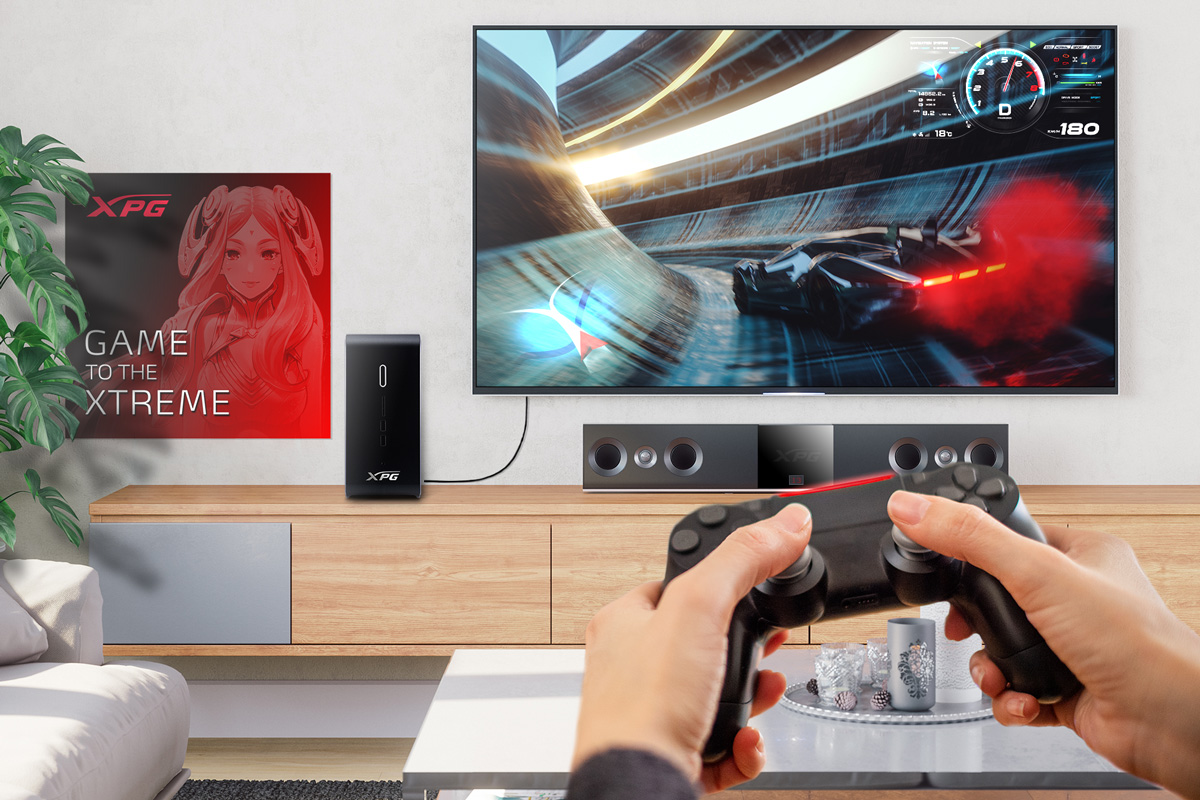 80 PLUS Platinum PSU
The XPG GAIA is built with a powerful yet highly efficient Flex ATX power supply with a 500W 80 Plus Platinum rating. It also maintains low noise levels of 40dB, ensuring minimal distraction.